"There is no intimacy without vulnerability.." - Brené Brown
---
Dan is a trained mental health professional that focuses on the needs of individuals and families. With a specialization in addiction and its effects on families, children and relationships, Dan's skill as a mental health specialist is there to relieve pain, heal hearts, and restore families.
---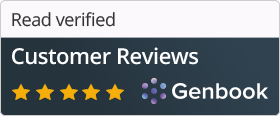 ---


Helps us reconnect
Dan is by far a great therapist! It is so hard to communicate as a couple sometimes, but he helps us reconnect and gives a good reminder how best to do that. I always leave the session feeling positive about our relationship working and getting better!
---


Simply amazing
I am extremely impressed with Dan Oakes. Very quickly we were able to dive in and right away start discovering. I'm thankful that I was recommended to see Dan Oakes.
---


Changed my relationship with my daughter
One appointment improved my ability to parent and completely changed my relationship with my daughter. I left with greater understanding and goals. I've left other counseloing sessions feeling like it was of little value, but Dan was totally worth it!